About Future Beverages NV
Future Beverages NV was established in 2007 and started with marketing bottled water under the brand name of Basic One. The bottling was carried out by Parabron NV, which was established in 1999. In the early years at Parabron NV all the processes were carried out manually. Over the years specialized equipment was purchased, so that nowadays the bottling process is semi-automatic.

In 2008 the company received its ISO 22000:2005 certification and is still certified today. Click on the logo below to view its certificate.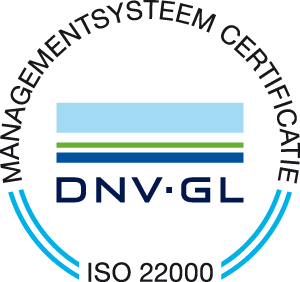 In 2010, Future Beverages NV took over the processing plant of Parabron NV and started bottling on its own.
In 2016 a new bottling line was put into operation to increase the production capacity.
In 2018 Future Beverages NV moved to a new location at Wi Sa Wini, Powakka.